Over the years, I have been present in all kinds of media promoting advancements in the field of Psychology and Mental Health. This covers everything from being interviewed about my various business entities on television, to radio interviews, to all kinds of print media and now in the online space.
I am regularly asked to provide expert opinions on mental health and am able to speak with authority on workplace mental health, trauma, overcoming adversity, personal development and online therapy, whether through interviews or as a contributor to stories, articles or conferences.

Catch my latest appearances...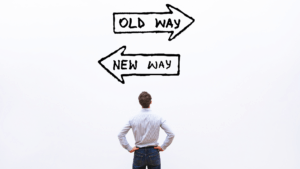 Four Key Principles You Need To Know For Effectively Managing Organisational Change
-
If you're like most business owners, you know that change is a necessary part of staying competitive and growing your…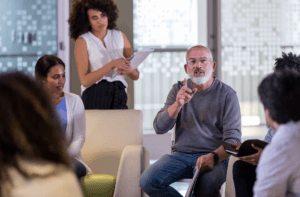 How to Create Buy-In from Employees During Change Management: Best Advice for Leaders Who Are Managing Change
-
Most organisations will experience change at some point, whether it's a merger, acquisition, new product launch or the introduction of…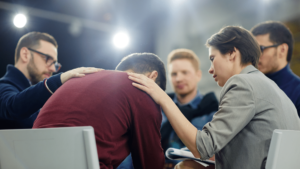 Why Supporting Your People is Essential to Your Business
-
When we are trying to mitigate risk for psychosocial injuries in our business, it is essential to know how your…
The photos linked below are free to use with Kerry's permission on the condition that a link to any use is promptly sent through to
My books are simple, easy to read and offer practical self-help advice for individuals seeking to better their lives. With best-selling titles like "How to Heal a Workplace", "The Trouble With Trauma", "Why Men Are Like Shoes" and "Define Your Inner Diva", my books are must-reads for anyone around the world who is looking to find purpose, meaning and understanding.

Join Kerry's Mailing List